A Little Bonus For You
This image has been resized for your convenience.
Click on it to view the full size version.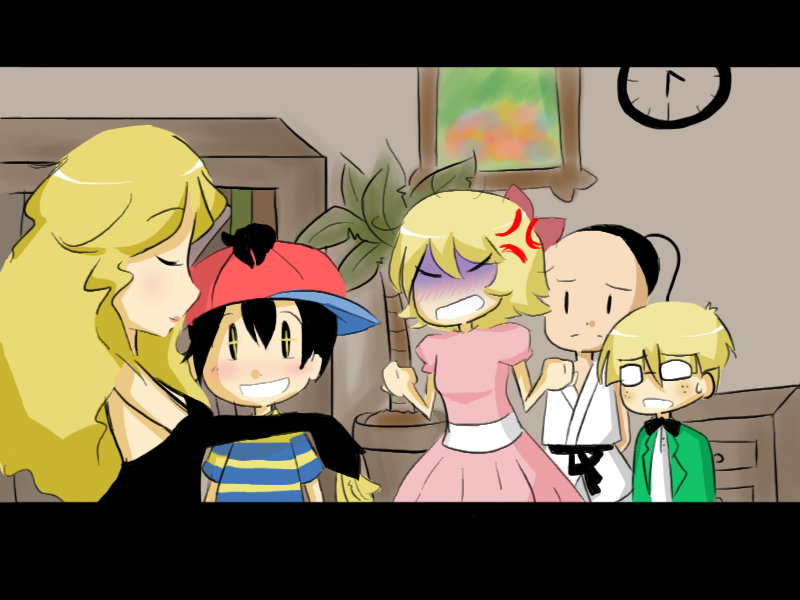 Venus used Surprise Kiss!
Ness is immobilized by infatuation!
DeviantART Submission: http://mukkuru.deviantart.com/art/And-Just-For-Good-Measure-89937908
Paula is thrashing about!
Jeff and Poo are watching intently!
PERFECT 10! The score will say 1.10, but it's actually 10.